More Info On Oklahoma Earthquakes

Fault Lines In Central And Northern Oklahoma

Oklahoma's Top Ten Counties For Earthquakes
---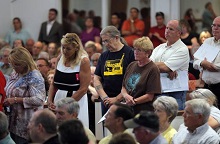 6/26/14 Town Hall Earthquake Meeting Leaves Attendees Unsatisfied - Details HereHere

Audio To The Earthquake Town Hall Presentation Here


Audio To The Question and Answer Session Can Be Heard Here
---

OGS Position Statement on Oklahoma Earthquake Activity, 2-17-2014

Video of Oklahoma Earthquakes Since 2004 Here

---

After February Quakes Jolt Stillwater, OSU Joins Study - KFOR Video - Stillwater Paper Calls For State Quake Task Force Here

Geophysicists Look into Cause of Earthquakes in Central Oklahoma - More here


Why Are Oklahoma Earthquakes So Loud? A Seismologist Explains Here

Oklahoma Injection Wells

Disposal Well Shutdown After Swarm of Earthquakes in Southern Oklahoma

Wastewater, not fracking thought cause of Oklahoma earthquakes. More info here.


Fault Line Runs Through Oklahoma City.
---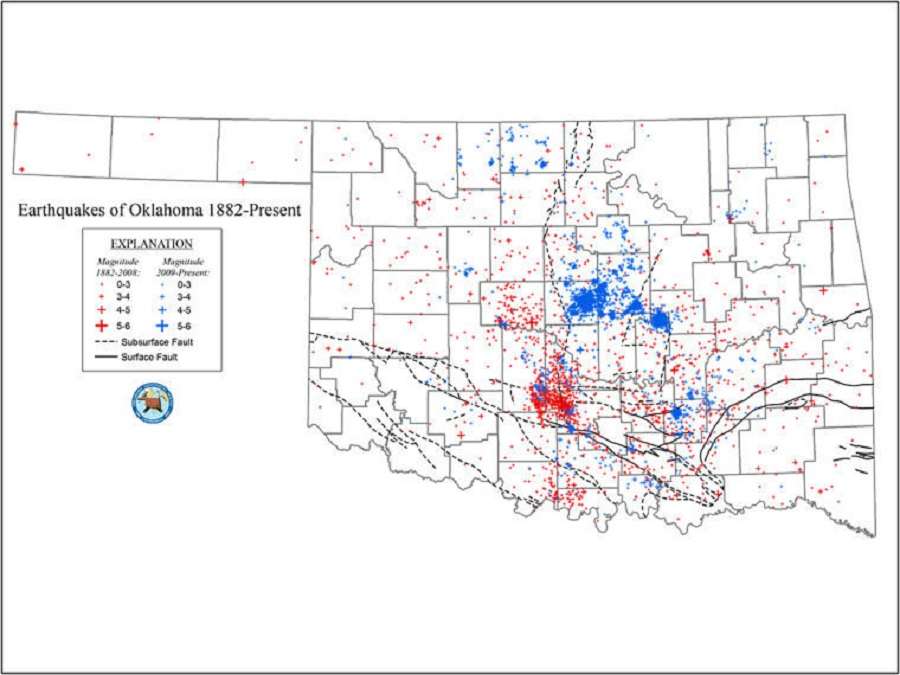 ---
News of the 2/27/2013 Earthquakes Here
---

Intensity Map for 5.6 Earthquake Here


Mad Dash Out the Door in This Video From Edmond

Cracks Found in Road Near Epicenter

Birds, Bugs Take Massive Flight to the Skies After Quake as Seen on Radar

Experts Feel Quakes Too Strong to be Due to Fracking in Oklahoma
But Another Expert Differs
Sports Reporter Gets Wide Eyed Surprise In Pickens Stadium!
Boone Pickens Stadium Inspected After Earthquake Here.
---
Intensity Map For 5.6 Quake of 11/5/2011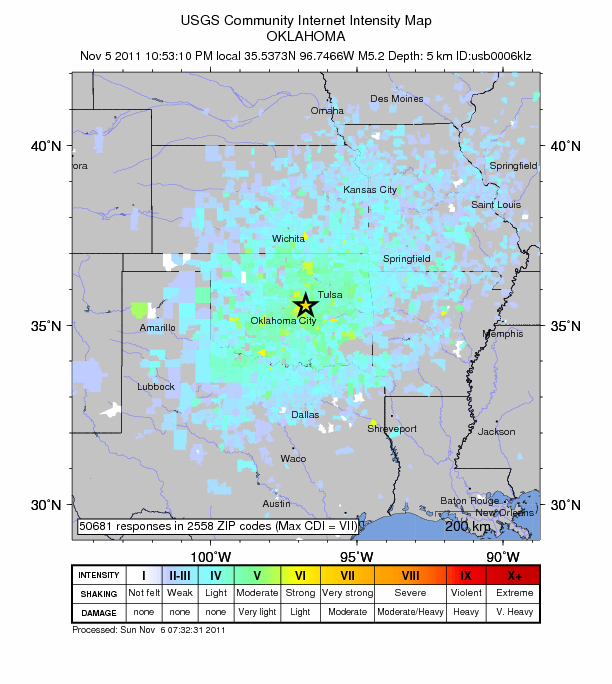 Birds And Bugs Take Flight After Quake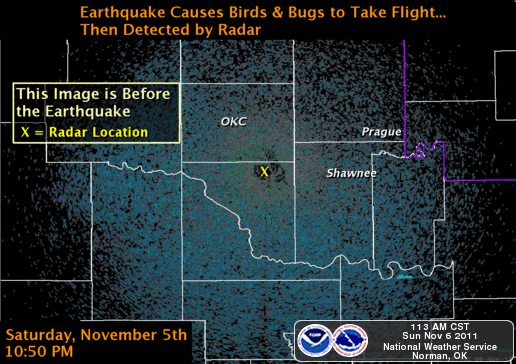 Wait 5, or so, seconds for image to change.
Nov. 5th, 2011 4.7 After Shock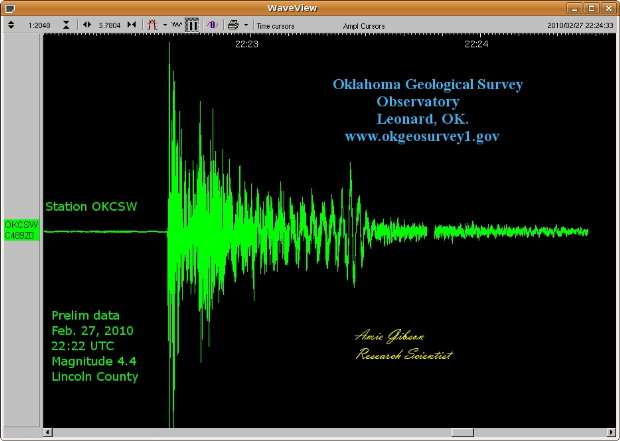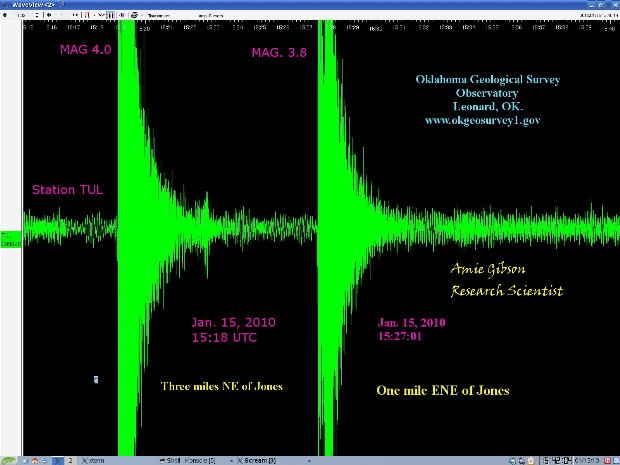 Map and data courtesy of United States Geological Survey.
Script courtesy of Saratoga-weather.org
---
Current weather in Stillwater:

Click banner above for home page.