Please do not rely on this page as your only source to hear NOAA radio. When you need it most, storms may cause power outages at this end. It's a good idea to mainly rely on a separate NOAA radio with battery back-up. Stillwater's NOAA radio channel is 162.500. Please report it at this email, if the Stillwater station audio can not be heard. Note: due to streaming software delays, this audio may be up to 1 minute behind the NOAA radio broadcast.

Here are frequently asked questions about NOAA weather radio.
---
Stillwater NOAA Weather Radio Estimated Coverage Area
White=estimated signal level of greater than 18dBuV, which is reliable coverage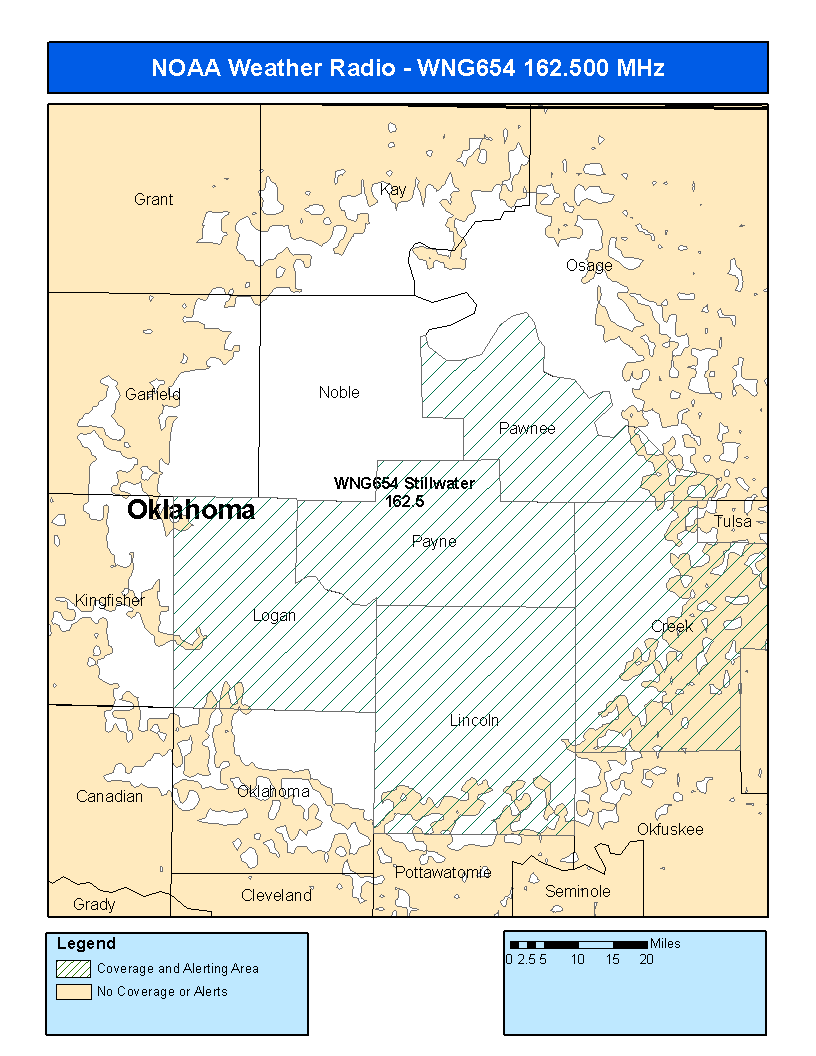 NOAA Weather Radio courtesy of wunderground.com.
---


Click on banner to http://stillwaterweather.com